Legendary comic book artist and icon, Image Comics Co-Founder, DC Comics Publisher and Chief Creative Officer, father of WildC.A.T.s, first of his name (as far as I know), Jim Lee has teamed up with with my personal favorite bag company, HEX. The collaboration debuts a collection of incredibly versatile bags that meet the demands of both comic industry professionals as well as collectors alike – especially those who regularly attend conventions.
With half a month to go on its Kickstarter page at the time of this writing, this project has already decimated its $10,000 goal and pulled in a total of $203,059 from 1,067 backers. The bag collection consists of two main bag designs: The Artists Backpack and the Collectors Backpack. Their are some great incentives including a Kickstarter-only limited edition version of the Collectors Backpack.
As someone whose main career is social media, I'm always lugging around a laptop and an arsenal of photography equipment at any given time. I've been using a HEX DSLR bag for going on 4 years now and it has never done me dirty. The only downside is, it's looking pretty dingy after years of abuse and outdoor shoots which featured yours truly laying back-pack down in the dirt to get "the perfect shot."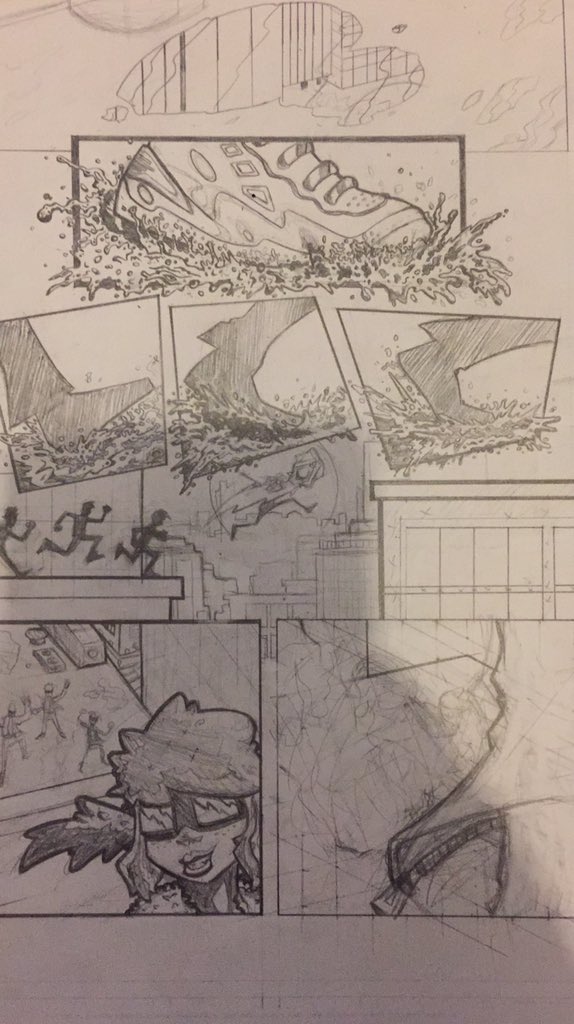 As an aspiring comic artist, avid collector and regular convention attendee, I have been suffering through an endless search for a bag that suits my convention life needs. I'd be happy to find something that works even half as well for con life as my HEX DSLR Bag suits my professional life. For real, I've probably purchased about 6-8 different bags ranging from $60-$200 over the past three years exclusively for wearing to the various cons that I attend each year. So far, nothing has cut the mustard.
Well, y'all, it looks like the rad homeslices at HEX did it.
Everything about the HEX x Jim Lee collection is so perfectly thought-out that it feels like the designers and bag engineers were actually inside of my brain! I almost wonder how long they've secretly been spying on me…
Not only does each bag in the lineup come equipped with an arsenal of bells and whistles to satiate the demands of even the most persnickety of bag connoisseurs, these things are sexy af. My current HEX bag gets hecka' compliments wheverever ago even as dingy as it is these days. The designs from the Jim Lee collections carry the same high standard of taste and attention to detail that not only help you handle your bidness, but also make you feel like a grade-A baller when you're rocking them.
Check out the full specs of both the HEX x Jim Lee Artists Backpack and the HEX x Jim Lee Collectors Backpack below. If you're either a comic collector or a working/aspiring professional, there's a pretty good chance your Jansport needs an upgrade. Look no further.
Now I just need a bag for the photographer-by-day/aspiring-comic-artist-slash-blogger-who-buys-way-too-much-shit-at-cons… The brownkidd Signature Series Backpack!!! Yeah, I like that.
[This is not a sponsored post. I really just dig the brand and Jim Lee is one of my childhood icons. Go support the Kickstarter.]
HEX x Jim Lee Artists Backpack Features:
Removable 11" x 17" Artist Portfolio
Art Supply Organizer
Waterproof Ink Pocket
Fleece Lined Laptop Pocket
Padded Tablet Pocket
Mesh Side Pocket
Combo Phone Passport Pocket
Charger Cable Pass Through
Quick Access card/D Pocket
Luggage Pass Through
Custom Jim Lee Luggage Tag
Custom Jim Lee Lining
Water Resistant 400D Twist Dobby Polyester with PU Coating
HEX x Jim Lee Collectors Backpack Features:
Individual Fleece Lined Comic Carrying Pockets
Padded Laptop Sleeve
Overstreet Price Guide Pocket
Anti-theft Zipper Lock
Poster Tube Holder
Exterior Phone Pocket
Organizer
Custom Jim Lee Batman Lining
Water Resistant 600D Polyester with PU Coating
Limited Edition Only Features
Jim Lee Front Pocket
"Batarang" Zipper Pulls